Other (people)

Other people related to the Parker/Hulme case have their place on this page ;-)
We'll start, 'for the good of your health', with the doctors.
---
Dr. Bennett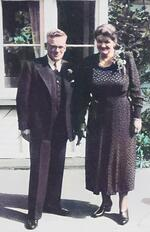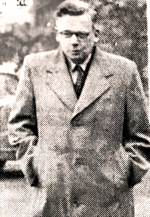 dr. Francis Oswald Bennett (1898-1976) and his wife.
Dr. Bennett was a general practicioner, active in the Christchurch Marriage Guidance Council and friend of Henry Hulme. He was consulted privately by Dr Hulme in early December 1953 and again in May 1954 concerning the girls' relationship. This is an important fact, and explains the filmmakers' portrayal of Henry Hulme as a man with a manipulative streak and many hidden agendas. However, these incidents may have been more complicated than they were portrayed. At Dr Hulme's suggestion, Honorah Parker did take Pauline to be examined by Dr Bennett a week after Dr. Hulme's first consultation, just before the start of Christmas holidays that year (which were very eventful and stressful).
According to trial testimony, the Hulmes did not subject Juliet to "psycho-analysis" as Dr Bennett had told them there was no need, and it might even prove to be damaging to one so young. However, it had apparently been decided by Dr Bennett and the Hulmes that it was alright to subject Pauline to examination, although his examination could hardly be called a psychoanalysis. In addition, Honorah Parker may have played a more active role in the decision to examine Pauline than was portrayed in the movie 'Heavenly Creatures'.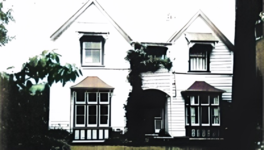 In his trial testimony, Dr Bennett admited he got little more than "yes" or "no" from Pauline in his examination, although he had no hesitation in 'diagnosing' her as a homosexual.
Dr Bennett eventually acted as a witness for the defense, after he had performed "extensive" examinations of both girls following the murder. As a professional and trusted family friend, he may have played a key role in convincing the defense to enter a plea of 'not guilty by reason of insanity.'
---
Dr. Medlicott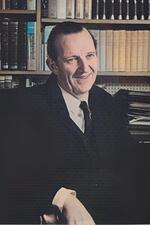 dr. Reginald Warren Medlicott (1913-1986).
Dr. Medlicott was medical superintendent of Ashburn Hall, a private psychiatric hospital, Dunedin for seven years prior to trial. In his early 30s, he was prominent and well-respected in his field, a Member of the Royal Australasian College of Physicians, visiting psychiatric physician to Dunedin Hospital, lecturer in psychiatry at Otago University Medical School, and had held a Rockefeller Fellowship, spending a year at a University Hospital in Cleveland, Ohio, USA. Lead psychiatrist, testifyied at the trial for the defense, called by Gresson.
Medlicott physically and mentally examined Pauline and Juliet and read their writings: Pauline's diary, some fictional writings of both, some correspondence. He interviewed Herbert Rieper, Hilda Hulme, Dr FO Bennett, Wendy Rieper, Amy ('Nana') Parker. He testified that both Pauline and Juliet were hostile and abusive toward him during examinations. He pronounced them insane (folie à deux paranoics of the exalted type). Medlicott read extensively from Pauline's poetry and diaries in testimony. He was grilled mercilessly and ridiculed in two days of withering cross-examination on psychological interpretation of poetry, among other things, by Prosecutor Brown during trial. Medlicott, like Bennett, seemed way out of his depth, legally, in the trial proceedings. His obvious lack of criminal psych experience was noted by the Crown Prosecutor in his summing up.
Medlicott wrote up the case history for publication in a learned psych journal. The case seems to have had a lasting impact on him. Glamuzina and Laurie interviewed him, when he "described a dream he had about Juliet, where he thought that an evil scorpion-like creature which crawled out of a wall symbolised her". Even nearly thirty-five years later he was still preoccupied with ideas of evil about the two girls". Rumour was that Medlicott would have committed the girls to his private hospital had they been found insane. He died in 1986.